Q1 2022 Newsletter
In January, 16 units (SFR) were sold in Montecito, in February, 22 units were sold and in March, 25 units were sold. Approximately 45% of transactions were "all cash" transactions. These numbers are slightly lower than the number of units sold in Q1 of 2021, mainly due to the lack of inventory. As of March, we have estimated that only a 0.66 month of supply is available for sale in all of south Santa Barbara County.

In Q1, the average home price in Montecito increased by 24% as compared to 2021. Currently, average home prices YTD in Montecito are $7,075,911 as compared to $5,703,739 (+24%) in 2021. The trend continues to be a seller's market as we are still witnessing an increase in demand for homes in an area with little inventory, resulting in multiple offers, shorter days on the market, and a continued increase in sale prices.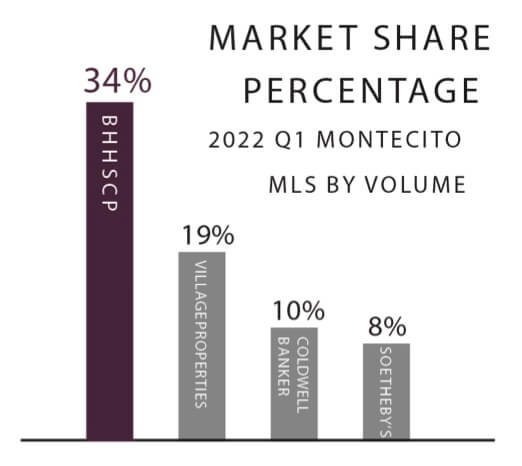 Many buyers from Los Angeles are looking to call Montecito home due to the spike in LA's crime and homelessness. Additionally, buyers from the
Bay Area
view Montecito housing prices as bargains. Although the low and mid sectors of the market are active, the higher-end sector (+25M) has been less active in Q1. However, in recent weeks, we've been noticing more activity in this sector.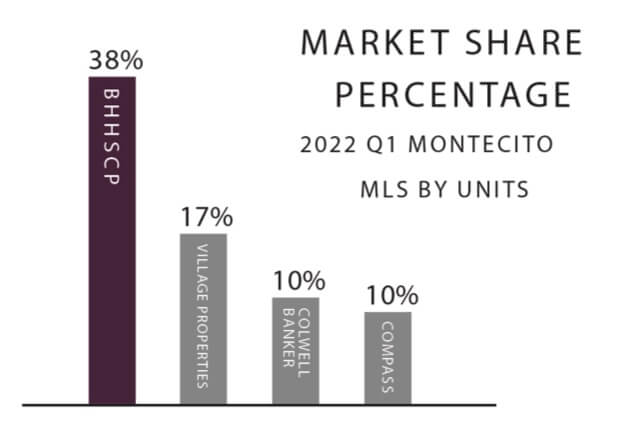 With inflation, higher gas prices, the war in Ukraine, and increasing interest rates (30-year fixed 5.11%), it is difficult to predict the markets trajectory as there are too many variables. As of now, the market has been consistently in favor of the sellers. Inflation and the lack of supply and labor will drive up prices. Furthermore, the federal government's agenda to increase rates and combat the 7.9% inflation will discourage some buyers.

We don't suspect that the market will slow down as there are many determined buyers from all over the world. The region's lack of buildable land will keep inventory low and prices high. Thank you for reading this Q1 2022 Newsletter. For more information about the value of your home, please contact me directly.