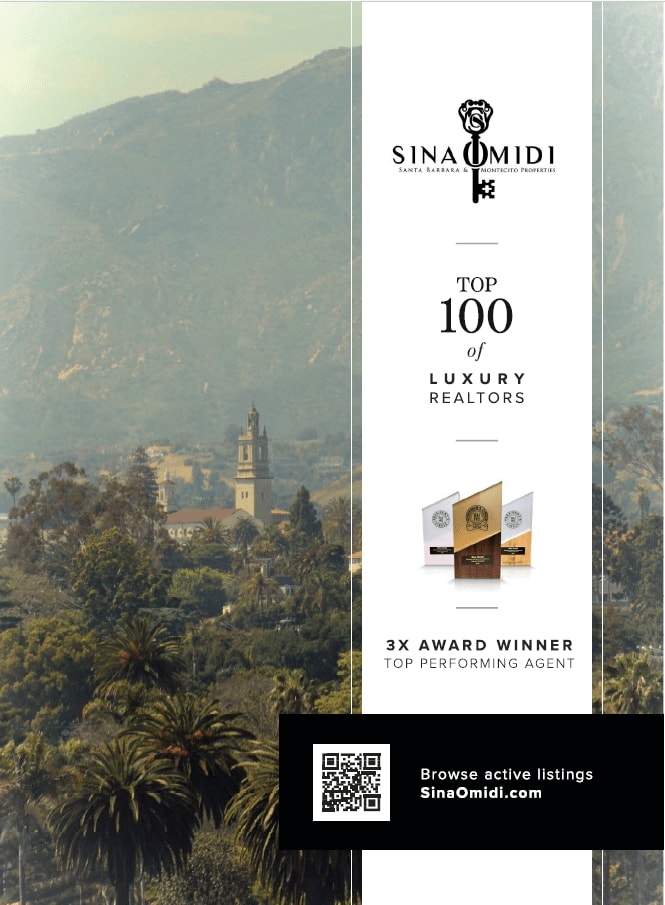 Serving Santa Barbara and assisting many clients to make an educated decision whether purchasing or selling a property has been a tremendous please for me over the years. During the everchanging and competitive real estate market in Santa Barbara being strategic, informative and making quick decisions is more important than ever before when assisting clients. I'd like to thank all of my clients who have entrusted me with their business.
If you are curious about the market whether you are thinking about selling your home or purchasing a property, do not hesitate to contact me.
I look forward to helping more clients in the future.
Best,
Sina Omidi