Welcome to Montecito
Montecito situated just a few minutes from downtown Santa Barbara lies one of the most prestigious neighborhoods in the world. Its natural beauty, seclusion, and proximity to Los Angeles have lured celebrities and prominent families to make homes here for the past century. Its Golden Age gave birth to many architecturally notable, grand estates, set back in the hillsides with boundless Pacific ocean views and graceful, expansive grounds.
Celebrities In Montecito
Highly sought after for its privacy and exclusivity seamlessly blends a wide range of residential options for those seeking secluded, upscale living, including beautiful English manor houses, sleek modern homes, Italian-stile villas, and beach-friendly condos. This stunning region is a highly appealing draw card for sophisticated clients looking for their ultimate forever home.
This highly sought after region is home to many celebrities and elites, to name a few, Drew Barrymore, Patrick Stewart, Rob Lowe, Al Gore, and Oprah Winfrey.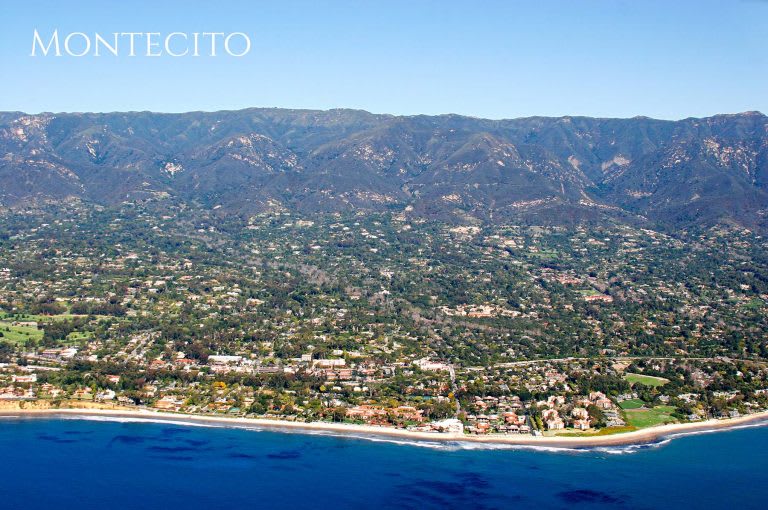 About 9,000 residents call Montecito home. The Upper and Coast Villages are both dotted with cafes, restaurants, bars, and shops, and offer the expected amenities like grocery stores. The public school system in Montecito has an outstanding reputation, and there are private options as well.
Westmont College
also resides in Montecito.
Things To Do
There's a weekly farmer's market on Fridays to peruse the bounty of local farms, and on Sunday mornings, locals park their luxury and classic cars on the street to see and be seen. And in late September, the annual Montecito Motor Classic benefit takes place.
Locals in Montecito often enjoy dining at local restaurants and bars, such as Lucky's, Honor Bar, Miramar Resort, and Ty Lounge, where you can enjoy an ocean breeze cocktails.