Welcome to Mission Canyon
The highly coveted neighborhood of Mission Canyon begins at Santa Barbara's Old Mission in the city proper, and then climbs up beyond Foothill Road into the glorious, hilly countryside. The hills are dotted with a lovely mix of
homes
, some dating back 150 years, ranging from modest adobe cottages to sprawling estates. But this charming, bucolic neighborhood has another reason for being popular for almost two centuries – the all-encompassing views that extend across the city and out in the Pacific Ocean to the Channel Islands and beyond.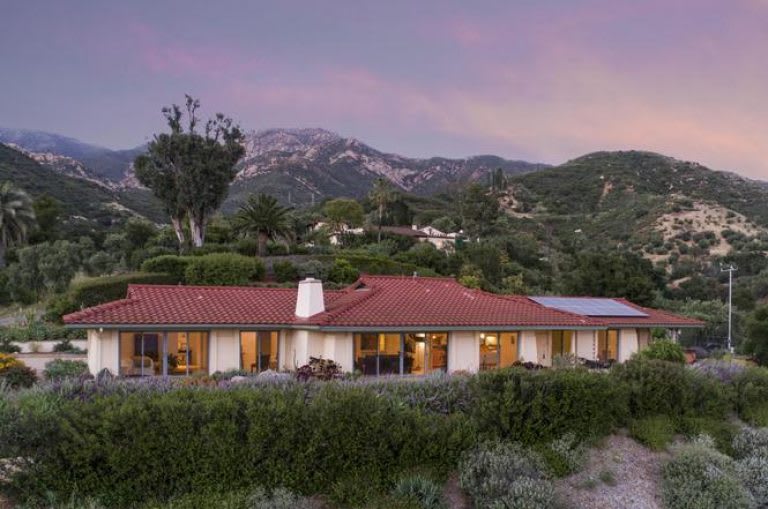 The canyon is also home to the Santa Barbara Botanic Garden, featuring over 1,000 native plants and trees on 78 acres. Widely regarded as a model botanic garden, the Santa Barbara Botanic Garden is a living museum and a member of the American Alliance of Museums, dedicated to research, education, and conservation of California native plants.
In addition, many locals enjoy hiking trails in this area leading to immaculate views on their hilltop. Mission Canyon Road passes through the area from north to south. Another major north-south artery is Tunnel Road, which leads to the trailhead for several popular hiking trails that start at the northern extremity of the urbanized area; these trails lead up into the mountains.
The lower half of the Mission District is the gateway to downtown, beginning with the Santa Barbara Museum of Natural History. The historic Old Mission and the Mission Rose Garden, as well as Rocky Nook Park, are all at the base of Mission Canyon. Mission Santa Barbara, also known as Santa Barbara Mission, is a Spanish mission founded by the Franciscan order near present-day Santa Barbara, California. The Santa Barbara Mission-Archive Library is now an independent non-profit educational and research institution that is separate from Mission Santa Barbara
With the convenience of downtown just minutes away and the mountains on your doorstep, Mission Canyon will win your heart.